European Rejuvenation Center®
Clients Reviews
Read Unbiased Clients Reviews Online: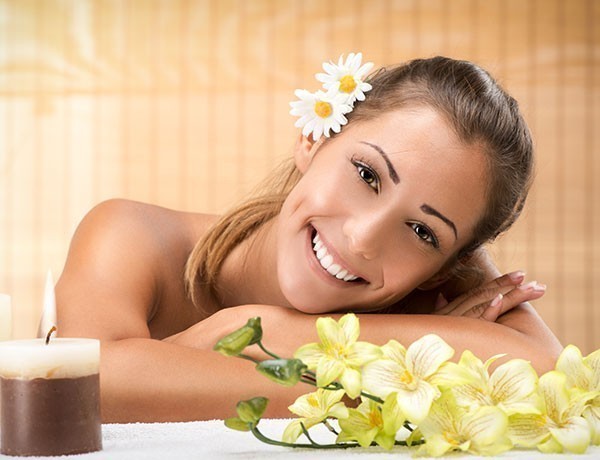 Hannah Danforth Hill
April 2023 via Google
Celina is incredible. I have multiple sclerosis and with my muscle weakness, I needed an alternative to laxatives and a "reset" as I began an strict diet. It was my first time having a colonic and she immediately put my worries to rest with her kind and attentive bedside manner. The entire experience left me feeling better. Celina really cares about her patients and does everything she can to help. I left not only feeling physically better then I had when I arrived, but I was so moved by Celina's care and patience, that I felt spiritually lifted as well. Her practice and her guidance are unmatched in the medical industry. I have yet to find a provider as committed and thoughtful as she.

Martisha Enrico-Johnson
April 2023 via Google
This center is the BEST place I have ever gotten a colon cleanse! Positive, relaxing with positive words on the tube holding the water used. At the very beginning of my cleanse I was asked if I wanted a heating pad to place on my stomach for the time of my cleanse. The Ionic Foot Bath, it was amazing. Since the first time I have gone to this center I have not gone ANYWHERE ELSE for these services. Everyone visit European Rejuvenation Center if you have not before, if you have gone go again!

Alexander Buchanan
April 2023 via Google
I've been coming here since late 2021, and have always had a great experience. The atmosphere is welcoming and calming. She is kind and considerate, even with small things like keeping it a fragrance free zone for any client's allergies or sensitivities. And taking great care to stagger clients so you aren't running into each other arriving, leaving or cleaning up. I've never worried about cleanliness, the rooms are always ready and you can recognize the care, effort and attention to detail - to provide a clean, safe, and relaxing environment. When I first started going I was worried about sensitive or embarrassing topics/questions, but I have never felt hesitant to ask anything.

Mel Heide
March 2023 via Google
Very special place. I have had a closed system colonic before from other places. This was very different. Very gentle and was about 40 min of cleansing. Felt a strange, energetic buzz when I was done. I think the water they use is very special. Very reasonable pricing. I bought a package and it was much cheaper than other places I have tried. Highly recommended.

Lexi Bean
September 2022 via Google
Celina is amazing and her facility is very clean and inviting. The colonics are very gentle and comfortable, and she helps you to understand the process and feel at ease. Highly recommend for any one trying to feel better!

Lillian Butler
June 2022 via Google
I have been coming to European Rejuvenation Center for many years. The place is always very clean, and Celina is a pleasure. She puts you at ease right away and makes you feel welcome. She is extremely knowledgeable and can answer your questions and address any concerns you may have. The colonic room is sanitized and comfortable allowing you to relax and get the most benefit from your session.

Trish Reinhardt
August 2022 via Google
I have been coming to ER for treatments to help with healing after surgery. I am so pleased with my results. Not only has it helped to prevent scar tissue and lumpung from surgery but I have barely any cellulite (this is on areas that I didn't even have surgery). I highly recommend ER for your post liposuction and overall health benefits!

Syamasundari Chan
August 2022 via Google
I've been coming here for 3 years so I think my review is long due. The staff is very accommodating, extremely professional and kind. I have had conversations with the owner and she truly cares about people which I think flows in conjunction to what her business is about. The environment is healing and so serene. I love coming here knowing that I'm completely taken care of. Thank you!

Whitney Lee
August 2022 via Google
This place is beautiful! Loved the ambiance coming in ❤ felt like a big hug and my feet loved me for the AQUA IONIC FOOT BATH ⃕ please check out this small business and theee best in town❤ their truly masters at their craft here and I can't wait to come back to try the COLONIC!Their customer service is top notch AND I loved hearing about Celine business story! Melanie was very much pleasant when I walked in and answered any questions I had. Such a wonderful experience for a first timer ⃕ ❤

Tash Haynes
August 2022 via Google
There are no words for how amazing Celina is. My sister came in town from out of town and I went initially for the Ionic Foot Detox. We asked Celina if she has any appointments for us to do Hydro Colonics and she didn't but she came back and said as a birthday gift, she would see us today at 2p. Celina was so gentle with me and so informed as a first timer, she made me feel comfortable and really prepared me for what to expect. The spa is SO clean and so relaxing. My first time getting a colonic and it was everything. I felt prepared and I understood what to expect and so I was able to maximize the opportunity. I'm so so happy I found this spa and I cannot wait to come back for more treatments. Celina is everything. Run don't walk to the website and book a service!

Melinda Watts
July 2022 via Google
This was one of the most AMAZING experiences I've had to date with hydrotherapy! The process was smooth and the results were impeccable. I'm definitely coming back in few weeks to keep the process going.

Desiree Morris
June 2022 via Google
I didn't know what to expect coming here being that I've never had a colonic done but Celina and her team made me feel very comfortable. So if you are nervous,don't be. I feel like a new woman after leaving this place not only from the services I received but by the amazing customer service and talking with Celina, she is gem. I highly recommend this place if you are looking for a reset. I will be back, that's for sure.

Anuj Mittal
March 2021 via Google
I did not know anything about detoxing and cleansing until I started attending Tony Robbin's events which I do every year now from business mastery to unleash the power within. I was attending Life Mastery virtually with Tony Robbins, it talked about Colon health and how important is it to have body that is fed nutrition that it needs but before all, it needs to reset and be detoxified. This is where I was able to find European Rejuvenation Center. After reading the reviews, I was definitely looking forward to coming here and utilizing their services and I was not disappointed. I believe the owner was assisting me in the hydrotherapy process, she was such a comforting person to be around and easy to talk to. I have my next appointment schedule already and would be a regular customer. I am glad Tony Robbins was able to help me see the benefits of this and I am glad I found a place close to home that provides great service!

Sommer White
February 2021 via Google
I brought my 10 year old daughter here after not pooping for 10 days and her while life on miralax. We were headed to the ER and was referred here. The owner is AMAZING with her. So kind, patient and everything we could have asked for. Definitely recommend.

Yegor Nadvornyy
June 2020 via Google
Wow, I'm only 35 and I had no idea that colonic cleans and lymphatic drainage can do so much and so fast for me. I had low energy levels and I had a feeling that something in my gut wasn't right. This was the first time I tried colonic cleans. The next day the color or my tongue changed - it got a healthy look again! I'm back for my second treatment today (2 days later). First time ever had a lymphatic drainage. Google it and see how amazing it is. I had no idea. Awesome place. Clean, warm and super welcoming. I will be a regular here for sure... have to try their crystal chakra alignment table. Curious what that is.

KELSEY SPARKS
December 2020 via Google
I appreciate the atmosphere, energy and customer service. I was nervous for my first experience but within 2 minutes I was able to relax and enjoy the service. I loved it so much I brought my mom the next week. I would recommend anyone to come!

elsa clark
December 2020 via Google
This place is the best, very comfortable atmosphere! Celina is so warm and inviting, even with with social distancing and mask wearing she made it such a wonderful experience.

Kisha Rambo
December 2020 via Google
Amazing Experience!!! Will definitely be coming back....love the atmosphere and the owner (Celina) is amazing. She made me feel very comfortable with this being my first time....If I could give this 10's I would!

B. Marie Scott
November 2020 via Google
This place is amazing! It is so clean and has a great atmosphere and vibe. When you come in you wash your hands and all Covid procedures are in place. The owner is super professional and very friendly. I was hesitant to go because I'm bad with self care but she put me at ease immediately and I can't wait to come back! I highly recommend this place for their services.

Lisa Lopez Fuentes
November 2020 via Google
I was amazed when I came here at the professionalism and knowledge I recieved. I felt relaxed and at home. I recieved the ionic foot bath and felt completely relaxed during the treatment and left feeling rejuvenated. I will be returning for more treatments. And will share with others my experience:)

Jon Armstrong
November 2020 via Google
Last week I had my first Endermologie session and my first colon cleansing. The Endermologie session was a surprising experience. I would like to compare the myofascial work the session accomplished to a session of cupping. However, the Endermologie session covered my entire body and didn't leave a single mark on me. I am a Licensed Massage Therapist in the state of Washington and I think it would take me hours to create the same level of myofascial work in as many parts of the body as Trinadey and this machine did in 40 minutes. My colon cleansing was also an interesting experience. I have been told about the benefits of these systems multiple times by individuals in and around the Bastyr community but hadn't even had the courage to try it out before now. In case you didn't know, this process involves your butt and poop. Two things Americans like us feel kinda funny about. Set your expectations appropriately. Honestly I was surprised by how well the system worked. I highly recommend the heated blanket that is offered as well. The blanket and some coaching by Celina on intention really helped my body relax into the process. I'll probably to it again someday. Cheers.

Rebecca Stewart
November 2020 via Google
Love this place! The whole staff is awesome and the owner is the greatest, kind and welcoming. I'm definitely going to be a regular here now!

Lodrick Stewart
November 2020 via Google
I recommend this place to alot of my family members and friends. The service is 5star all the way around. They make you feel comfortable and right at home. This is life changing for me and for anyone looking to love a healthier life style please give them a time. If you are trying to lose weight also this will help get rid of those extra pounds.

Agnes Patricia Magnussen
June 2020 via Google
This is a unique place- I highly recommend ERC for body and mind. After just first colon hydrotherapy session you feel like a new you! And the endermologie massage does wonders! Facility is clean and very relaxing. The staff is super friendly.

C. D. Valencia
August 2020 via Google
This is our second colon hydrotherapy session. Yes it's weird if you have never done it before, but my husband said he felt as clean as a baby after! Celina is so warm, gentle and accommodating. She makes you feel relaxed thru the whole process and checks in a couple times to make sure everything is ok. Thank you Celina for making our experiences so wonderful!

Sophia Baca-Jackson
August 2020 via Google
This place is amazing. You leave feeling so refreshed and new. I would recommend to anyone. If you are having second thoughts, DONT!! Your body will thank you after.

Xavier Toney
August 2020 via Google
This was my first time having a colonic and I must say it was far easier, relaxing, and peaceful then I ever imagined. Scheduling an appointment was quick and easy; as well the staff was extremely helpful and knowledgeable. If your thinking about doing this I 100% recommend coming here!

Lin Vb
June 2020 via Google
It was a very inviting, friendly and clean environment. Staff was very knowledgeable and offered many options that tailored to assist clients in achieving their health/wellness goals. Calming atmosphere and great products!

Alana Simone
February 2020 via Google
I didn't know what to expect from my groupon. I came here for a service and had the best experience I could have ever asked for from any self-care or cosmetic appointment ever. The owner is incredibly warm and kind and I have liked every staff member I have met on return visits. There is a sitting area with angel cards and books and it feels like there are angels there it's such a warm place to go. I will be a returning customer.

Rebecca Wilkening
February 2020 via Google
I highly recommend! The staff are friendly and welcoming, and the space is very cozy and sweet. This place has a spa like atmosphere, and you leave feeling peaceful. The owner has created a wonderful atmosphere that feels healing and peaceful. This is my third time visiting and I will be back as this is my preferred place that offers colonics.

Christine Poythress
January 2020 via Google
The staff is nice and its very clean. Super relaxing atmosphere and not pretentious. It's my go to for colonics and endermology when I want to detox and recharge.

Shannon Dozier
December 2020 via Google
If you are seeking health, and you have not found the answers to your digestive issues start here. I have been coming here for about 4 years now for colonics. This is an amazing clinic which has a very calming environment. It is also very clean and very private. Celina and Trinity are wonderful and they will put you at ease the moment you arrive.

Agata Drozdz
January 2020 via Google
My massage was amazing and foot bath on top of it got me nice and relaxed, I can't wait for my next visit. Great quiet place with amazing customer service.

Fidget Gidget
December 2019 via Google
I have been a client of European Rejuvenation Center for about a year and a half. My MD recommended colonics from time to time to help with healing and detox. The colonics have helped me move forward in my healing process. I drive from Wenatchee and would not go any where else. I really like the Libbe System that is used here. It is very private and I personally think it is way more comfortable than having a therapist administer the colonic. The clinic is very clean and Selena, the owner, is absolutely the best and loves all of her clients. She is very caring and makes sure that her clients are getting the best possible treatments. I have never had a bad experience here and can recommend this business highly.
Sk
November 2020 via Groupon
I was so nervous before going in. Not really knowing what to expect. Not knowing if it would help me? The ladies are so nice and friendly. It was very clean and I felt very relaxed in there. I'm so glad I did it! It was a great experience! No tummy tenderness. No running to the bathroom! I feel 100% better! I'm going to be doing this regularly! I should have came in sooner! Highly Recommend!
Farrah
November 2018 via Groupon
It was great, felt better after I left. I was very nervous when I first walked in, and was a little uncomfortably with the whole idea of doing it, but the staff made me feel much more relaxed, and at ease for a service that is as personal as this service of getting rid of old waste in your body, I will definitely go back.
Tena
October 2020 via Groupon
My experience was much different than I had feared. They made me feel very welcome and everything was no big deal. I bought 3 more visits after my initial one! Felt really good afterwards as well. Helpful
Anne
November 2018 via Groupon
Hydrocolonics should be covered by medical insurance; That said, the European Rejuvenation Center really helped me make it through chemotherapy and radiation, as a bonified Best-Value buy, and money or no money, I have yet to experience the care and professionalism I experienced there...anywhere else.
Chris
July 2018 via Groupon
Had a great experience. My stomach immediately felt better after I finished. And, the ionic do it therapy was cool too. You could see all the toxins it extracted from my body. The staff was really nice and helpful. They took time to explain things to me & routinely checked on me to make sure I was OK and to see if I had any other questions.
Dan
October 2020 via Groupon
Awesome, as someone who is an ex opiate addict, it really deep cleaned my colon and the ionic foot bath was just pure toxins from liver. Posted pics after 30 min. Going to go 2 more times this month and than once a month or every two months. But buying the ionic machine to use at home.
Yegor
October 2020 via Groupon
Wow, I'm impressed. I wish I knew about this place a long time ago. Had no idea how beneficial this center is. Try Colonic cleans with Lymphatic Drainage massage!!!! That's the way to go!
Anna
October 2020 via Groupon
5 stars is not a high enough rating! This place is such a calming, soothing, detoxifying environment. It was my first time getting a colonic and an ionic foot bath and I felt completely comfortable. Celina is so passionate and knowledgable about what she does. I left today's treatments feeling like a whole new woman. My body and mind feel clear, detoxified, and energized. I will return! Thank you!
Diana
October 2020 via Groupon
Great experience! I highly recommend everyone try it and stick it out your first time. I was nervous and kept putting the appointment off for awhile but I feel so much better after. The process does take getting used to but the woman who was working there made me feel at ease by answering any questions I had. Everything was so clean and pleasant.
Gwendolyn
October 2020 via Groupon
Lol I literally just got home, but when I say this is one of the best ways to truly love yourself I mean it! Celina and Trinity create the most welcoming, non judgmental, comforting space to actually practice self-care. People say the term often but I wonder if they know how much of our emotions, anxiety, stress is carried in our colon. Nvm the comfort eating lol. Do it! You won't regret it!
Moriah
February 2019 via Groupon
This was my first time ever doing anything like this. And my experience was amazing the moment you walk in you feel a relaxed. The actual colonic is uncomfortable but you get to see all the stuff stuck in your colon. Also using the groupon was really easy. I highly recommend trying this out.
Amanda
December 2019 via Groupon
The facility was very tranquil, super clean, and the staff was helpful, friendly and very knowledgeable. I left feeling lighter, and could see results in the texture of my skin within the first two days. The ionic footbath was a great experience, I highly recommend, and will most definitely return!
Linda
October 2018 via Groupon
Highly encourage you to experience the colon cleanse. Procedure is simple and comfortable, but most important healthy. Guaranteed to make you more health conscience of what you eat. You will be looking forward to your next appt.
Karen
March 2019 via Groupon
Wow, This was my first time ever doing a colon hydrotherapy and Ionic foot bath and I have to say, Im going back for more sessions. Celina was wonderful, professional and offered very good information to enhance my health issues. The office was clean and well maintained. Thank you so much Celina and I appreciate you so much for your wisdom and knowledge.
Guest
December 2020 via Groupon
The environment and energy was amazing. I was nervous at first due to it being my first time. She made me feel comfortable and checked on me to make sure all my needs were met. I would recommend this to anyone .
Alisa
December 2020 via Groupon
Celina is an absolute gem. My first time in and she made me feel super comfortable & was very thorough in her explanation of what I needed to feel better :) Def will go back again.
LYNDA
October 2020 via Groupon
I loved it! I feel so much better. I woke up weighed myself because i felt lighter, and to my surprise I'm 4.5 lbs lighter.
Tracy
November 2020 via Groupon
Omg I was kinda nervous and it was ten times better than what I imagined. Celina is amazing. I definitely recommend to anyone. What a great experience.
Marcus
January 2018 via Groupon
Thank you Celina for your excellent service and hospitality! I appreciate you taking great care of me and my friend Heather! We shall be back to continue bettering our health!
Kellie
April 2017 via Groupon
Clean environment. Pretty straightforward process. My only complaint is that they failed to inform me of proper after care instructions. It was only after I had a bad reaction that I googled the steps I was supposed to take after the procedure. Jay H.
October 2020 via Yelp
I was skeptical of going to any spa since COVID but decided to go in after reading other reviews. This place is clean and hygenic that I already went 3 times and am planning on going back for another one. The staff are extremely friendly and inviting. If you're looking for non-invasive body procedures, this is the place for you!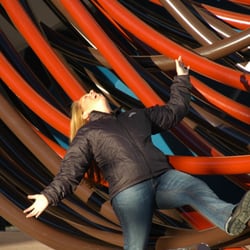 Amy J.
October 2020 via Yelp
Ever want to just let go? Spend an hour to yourself, focused on yourself? Well, this is the place to do it - literally!! I've been going for colon hydrotherapy for about a year now. The facility is wonderful, spotless, and comfortable. The staff is kind, comforting and supportive. They use the libbe system, which is my preference. And, provide a heating pad and blanket for comfort. You really do feel lighter and refreshed upon exit! I'd highly recommend!! Acacia G.
October 2020 via Yelp
This place is wonderful! It is very clean and professional. My services boosted my health and well being. I highly recommend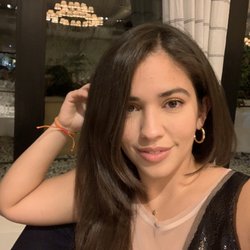 Fdiana R.
July 2020 via Yelp
Came in for my first ever colon hydrotherapy session last week and I followed up immediately 2 more. If you're looking to clean your gut you have to visit European Rejuvenation Center. Absolutely amazing service and team here. They're super clean and treat you with the upmost care every single time I have visited. The colonic typically goes for 40 to 60min and then they typically help you get set up and settled. They're come in several time to make sure everything is working properly, and you always will be but just Incase . Anyways, I highly recommend it to anyone looking for a colon reset!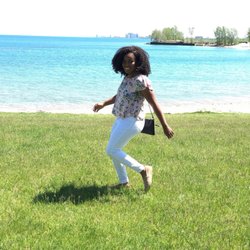 Shanelle L.
July 2020 via Yelp
If you've thought about trying colon hydrotherapy- please book an appointment with Celina at the ERC! I've completed 4 sessions now and have seen so many benefits!! It helps with keeping your bowels free and clean and I've also felt noticeably lighter after each session. The staff at the European rejuvenation center are super friendly and welcoming. Celina does a great job at making things as comfortable for you as possible. Highly recommend this place!! :) Kenyada V.
December 2019 via Yelp
I definitely recommend going here, the office is always clean and smells great. Celina and her staff are very knowledgeable and always make it a point to make you feel comfortable!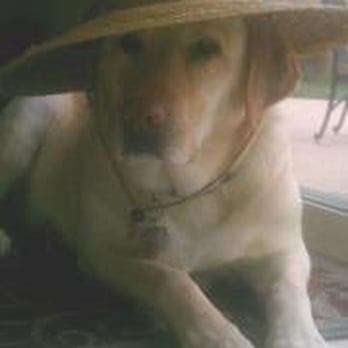 Lani J.
July 2019 via Yelp
Amazing Place. Definitely going to come back to this place. Very Relaxing. Excellent Customer Service. This was my first colonics and I was a little nervous. I bought a groupon as a good way to try it. On the website it says that doctor's note is needed, so I called and emailed and messages were returned very quickly. I only needed note if I would have some conditions, doctor's recommendation, surgeries or other problems. Since I don't- I just wanted to detoxify, I was fine. I didn't have to wait, appointment was perfect on time, everything was explained clearly. My therapist was Lydia and she was very nice, checking on me once in a while. Place is clean (bathroom, waiting room, treatment room) plus stuff wearing gloves during treatments, the tube is sterile and sealed. I work in medical place so it's natural to notice things. Following colonics (which at the end started to be annoying to to increasing cramps-normal thing) I also had a ionic foot bath which was relaxing, electrolyte drink and advice to take probiotics later that day. I talked to Celina owner during foot bath, probably more than usual client, as she is from my country. I found her very warm, easy going, natural. She loves her work and she gives to the community too. I never felt like I was being pushed to buy and commit to anything, they simply answer questions, recommend frequency when asked, and insist to figure out how your body responds to treatment and decide. Great experience! Shonagh H.
June 2019 via Yelp
Look no further, this is THE place for colon hydrotherapy and endermologie. ERC is my go-to when I am doing a cleanse. The endermologie is fantastic for smoothing skin and improving circulation. Celina runs the spa with warmth and professionalism and I always feel welcome and pampered. Geraldine M.
June 2019 via Yelp
Always a good experience at European Rejuvenation Center. I typically do an endermologie session alone or sometimes coupled with a colonic. I alway leave feeling much better. The endermologies is also being used on an old scar and the appearance is far less pronounced. Highly recommended.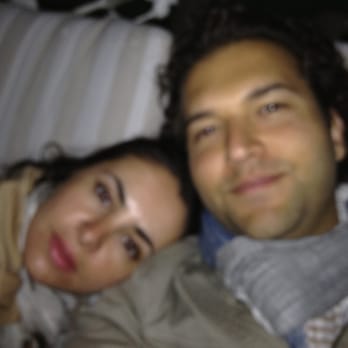 Tima G.
April 2019 via Yelp
Amazing experience! The owner Celina is amazing, she knows her stuff. Very affordable super professional. I moved from San Diego Ca. Even with a Hydrocolonic therapist for years and missed her and now found this place! I'm so happy I was nervous I couldn't find the comfort I had but I feel like I already knew her the second I met her. I'm very happy will totally recommend coming! And it's a open LIBBE system. Very happy with my session. Victoria E.
March 2019 via Yelp
Wonderful atmosphere, knowledgeable staff, and convenient flexible hours. I have had several colonics and ionic foot spa! Shannon S.
March 2019 via Yelp
Amazing experience... This was my first time so I was a little nervous and embarrassed. However, the owner was so kind and made me feel so comfortable. There was no pain, no smell, and nothing uncomfortable at all. It is obvious that she cares for her patients. I felt so much better immediately. I have already scheduled my next appointment. Do not hesitate..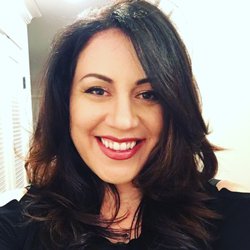 Claudia M.
March 2019 via Yelp
I am so impressed by the warmth, cleanliness, professionalism, and expertise of this center and their wonderful staff. I came here for the first time several years ago and remembered it again when I moved to Seattle this past year. I have been working with a Naturopath on gut detox and rebuilding so she suggested I have a series of colon hydrotherapy sessions during the detox stage. The other alternatives in the area were out of my budget, and super hard to schedule with. Then I remembered about this place! I was more than pleasantly surprised at their reasonable rates, and they were able to get me in almost immediately. I felt incredibly safe and comfortable, and loved the sweet little touches and notes throughout the space - it is clear that they love people, and are passionate about health from the inside out. Will be back for other treatments as well :)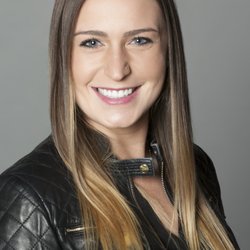 Holly S.
February 2019 via Yelp
This is the second time I've visited the European Rejuvenation Center and they are absolutely fantastic. Each time has been relaxing, welcoming, and such a lovely experience. The staff is helpful, kind, and accommodating. You can tell they really go above and beyond what is normally expected so you leave feeling pampered and satisfied. Also I love that it's a local, small business. Would highly recommend.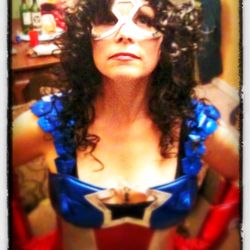 Anne L.
November 2018 via Yelp
I turned to hydrocolonic therapy to help relieve the side effects of cancer therapy, and I was going to try a few places before I settled on my "best" choice, given travel time, pricing, the healer's skills and presentation, as well as booking flexibility, but Celina, at the European Rejuvenation Center, won my high-ten five-star rating in less than one session. I now make the two-hour trip from Whidbey Island to Bellevue on a regular basis, and because "we" time it to match the SCCA's infusion schedule, the Bellevue location is really just a little jog away from the other giant (UW, SCCA) keeping me alive and well in my skin. I couldn't be more grateful for the amazing service, and hope that the European Rejuvenation Center's story gets featured on NPR someday, in that show called "How I built This", featuring amazing entrepreneurs with a staunch dedication to their business dreams and the patrons who love them.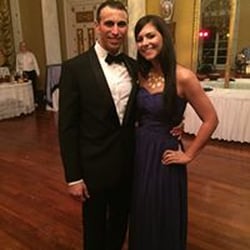 Johanna M.
October 2018 via Yelp
I highly recommend this place. Celina is amazing and makes you feel very comfortable. The spa is clean and very relaxing. I've been going for colonics for a few years now and always have a great experience. They give military discounts and are very welcoming to all service members.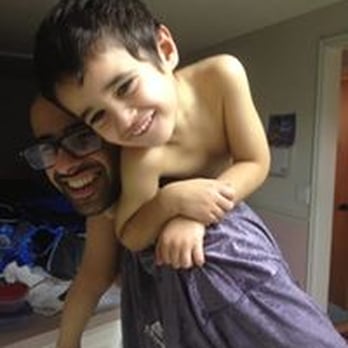 Arash A.
August 2018 via Yelp
I bought a groupon for this beforehand after I called and asked questions. When I asked questions Celina told me that it is very gentle and would be easy and not to worry. I didn't tell her about my past colorectal surgeries - however, she did not ask neither. Once I arrived after booking my session I filled out the intake form (which is very simple, quick, and easy). Once she looked at it she told me that she would not be able to move forward with me. At that point I was confused about what to do. Would I get my money back? Why was this something I couldn't do? Was it because it could cause me pain or because of possible complications that may arise? She said that if my doctor agreed to it, then she would do it. I called 4 doctors only able to get a hold of one of them and he needed a couple days to review my history. While I was there waiting she offered to call her doctor and ask him for me. She wasn't able to get a hold of him either but we'd spent about half an hour just trying to figure out if this would be an option for me since the appointment was no longer happening. She wanted to get me in after her next client if she got the go ahead from a doctor. Eventually her doctor called back and said it would be fine. At this point I was a lot more nervous about the ordeal than anything. I prayed about it until I felt comfortable. Celine allowed me to do some stretches and physical therapy while I waited. This was my first time doing anything like this and I am very sensitive about these kinds of things. I was very impressed with Celine's genuine care and level of empathy. She is a good person and runs a responsible and respectable establishment. I know that I was a very needy client but she was patient and mostly understanding with me. It was pretty clear that she had gone out of her way to ensure I had a good experience and I really appreciate that. I will likely go here for these services again if there is a need.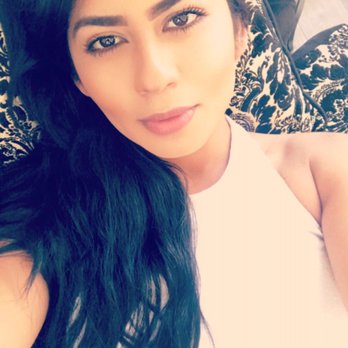 Zee P.
August 2018 via Yelp
Happy with the results of the Endermologie massages, after my lipo surgery my PS recommender 10 treatments. For a lymphatic drainage massage and to smooth out the bumps that are expected after surgery. After the first session I stared to notice the difference. My abdomen is so much smoother and the bump have reduced by more than 50%, I can't wait to see the final result. I highly recommend this treatment and all the staff at European Rejuvenation Center.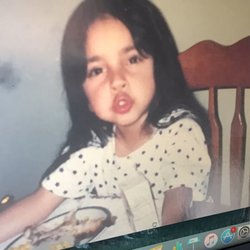 Rocio P.
January 2018 via Yelp
This was my very first colon hydro therapy session and I'm so happy I finally worked up the courage to come in!!! Celina was so sweet, professional, and kind to me! She never made me feel silly for asking questions and walked me through the process with a lot of care and attention to detail afterwords I immediately felt my stomachs was softer and squishy allowing me to move freely and comfortably!!!! The ionic foot bath was the perfect way to end my visit, if you're looking to feel newer and with more energy these are the ladies to come see!!!